Release
What's New in Ka-ching version 13
We can probably all agree that the world is upside down at the moment. But despite hard times, we need to keep things going and prepare us for when things get back to normal! 
Today, we are excited to introduce new customer identification capabilities, Click & Collect and much more to further the experience for our customers. Read on to see what's new in version 13.
Customer identification – know every customer
Avoid retargeting, irrelevant product offers, and unsatisfied customers with our new customer identification feature. Customer identification is an old phenomenon that is crucial to your business. Today, it has never been more complicated or essential to know your customers. Ka-ching has incorporated customer identification at the beginning of the sales process.
See how to increase customer loyalty with Ka-ching version 13.
Click & Collect – extraordinary service
Maintain your sales and strengthen your business while keeping a safe distance. Click & Collect enable your customers to select items online and pick them up in-store or at a centralised collection point. Hybrid e-commerce models save your customers' a significant amount of time.
See how to Click & Collect works in Ka-ching version 13.
Expenses
Tired of filling out and keeping track of expenses? In our newest release, we have made it easy for you and your store associates to register all expenses. Just take a look here.
See how Ka-ching is handling expenses.
Scale-up with Ka-ching
The Ka-ching POS can now handle up to 100.000 sellable entities (products or variants). This is achieved through a new synchronization and indexing service. These new search indexes also provide faster and more consistent search results.
We passed 🇸🇪
Ka-ching POS now provides certified compliance with fiscal regulations in Sweden. See the full list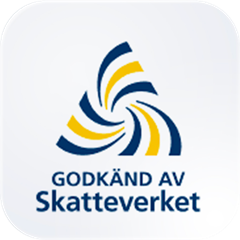 Enrich your store associates with an extensive palette of information
Not only does our new release introduce a modern and functional design for Ka-ching TAS, but it is also possible to display PDF's, YouTube and Vimeo videos.
It is now possible to set a time limit for discount campaigns.
It is now possible to activate light flash when scanning a barcode through the build-in camera. 
And as always...
Remember to read the Release Notes and update all of your Ka-ching Apps and make sure they are on the same version.