Version 12
Getting ready for the new decade
A new year is upon us and as the rest of the world is making their new year's resolutions, so are we. In the new year, we will make it even easier for you and your store associates to deliver the ultimate customer experience.
Reserve & collect
1️⃣ Add to basket 2️⃣ Choose pick-up store 3️⃣ Collect and pay in-store
In our first release of the year, Ka-ching introduces a brand new function: Reserve & Collect. Reserve & Collect is designed to improve the cooperation between your e-commerce and in-store sales. 
As a new feature, your customers can assemble their desired basket online and reserve it for pick-up in one of your physical stores. All your store associates have to do is find the customer's order and proceed to checkout as usual.
Watch the video to hear Martin explain more about Reserve & Collect.
New design
🎆 New Year - New Look
Besides the launch of our new Reserve & Collect, we, here at Ka-ching, will jump-start 2020 by taking the first step towards a design upgrade suitable for the new decade. Welcome Tablet Assisted Selling.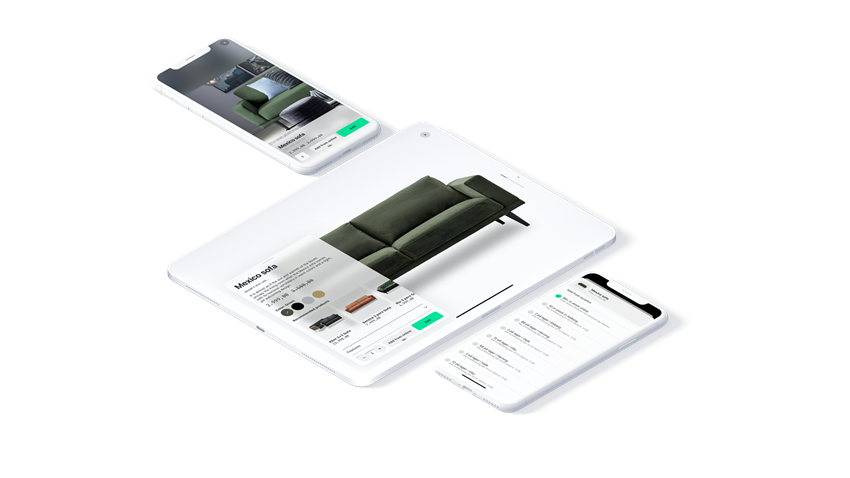 Not only will the new TAS-setting provide your store associates with access to all relevant data on the entire product catalogue, it will also put the product in focus in a visual style worth showing the customers.
Other exciting new features to look forward to
🛍 A smarter and easier way to return many products
The return function is expanded, and it is now possible more comfortable, and quicker to handle customers, who want to return several products in one transaction.                    
🍾 Deposits on items
It is now possible to sell products subjected to an arrangement for a deposit on packaging, such as bottles. The deposits will be visible in the basket and on the receipts. You can configure these deposits in the back office. 
🕵️‍♂️New and improved design on product search 
The search function is slightly improved in both POS and the Stock app and has a new design, which makes it more user-friendly. For example, the stock number of online products will be visible in a search. 
🧾More information on delivery notes
The delivery notes have been updated. Now they contain more information about the customer. 
And as always...
Remember to update all of your Ka-ching Apps and make sure they are on the same version.